FAQ
Q1. Can the CloudyBay smart devices be controlled via voice commands?
Yes, CloudyBay smart devices can be voice-controlled via Alexa or Google Home. You can reference the Voice control guide to get started.
Q2. Can I group control 2 or above devices?
Yes, you can define a group with 2 or above devices. In CloudyBay APP, you can enter the control panel of a lighting fixture first, then click the `Edit` icon in the top right corner to enter the detail page, find and click 'Create a Group' . You also can create groups in Alexa APP or Google Home APP to manage them. Those groups you defined via each APP will not interfere each other.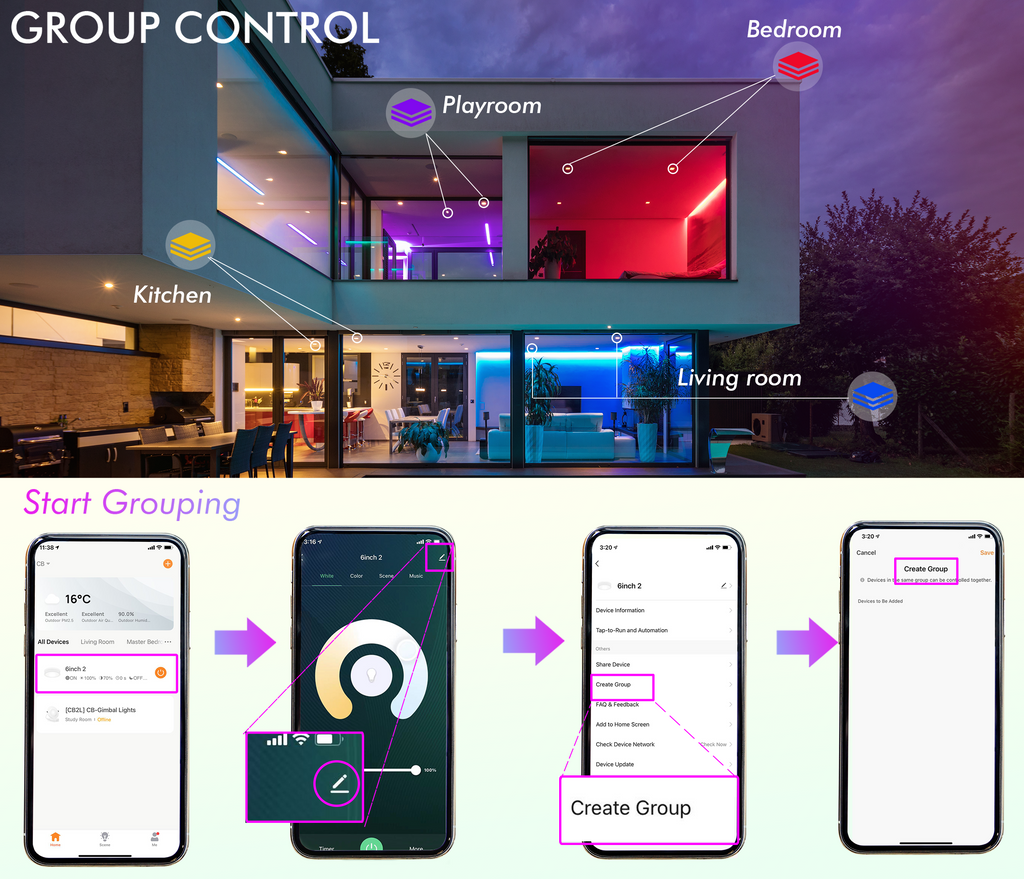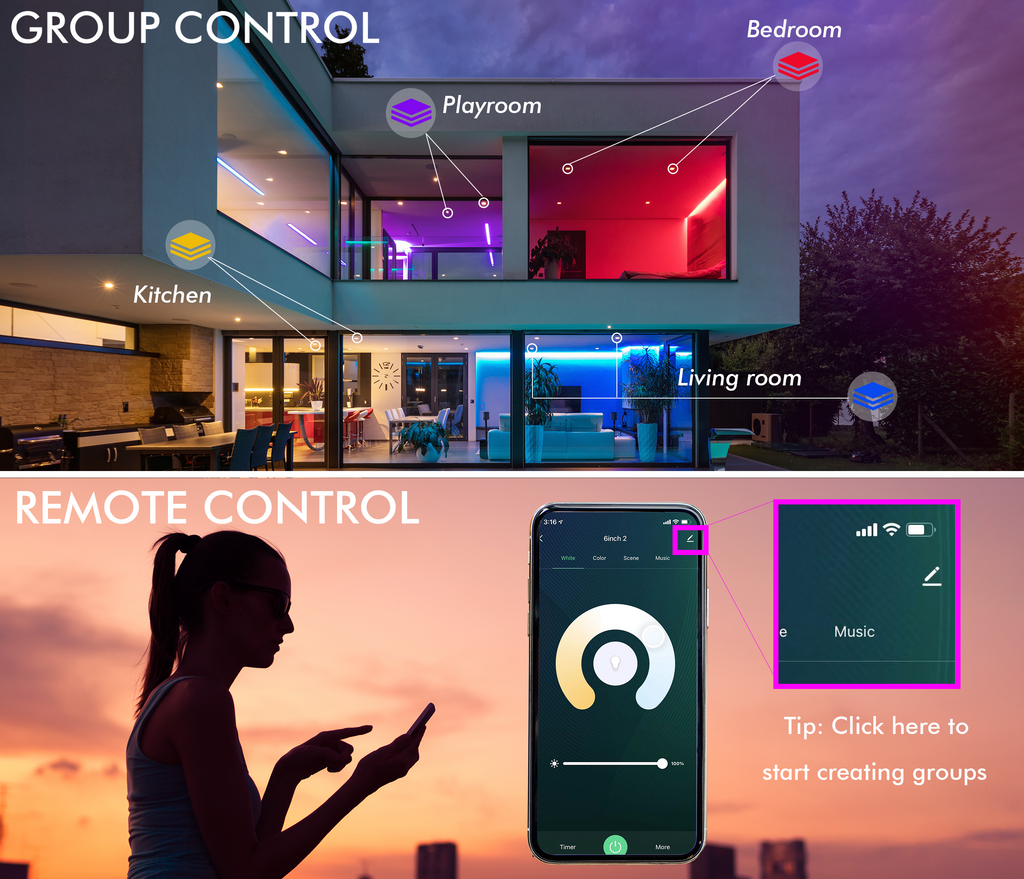 Q3. What can I do if I can not add a device?
We regret that you encountered such a situation. You can try the 'Add device' process again. Please note that before trying again, be sure to power off for more than 10 seconds to reset. When you turn on-off-on-off-on 3 times to activate the link mode, make sure that the interval between each on/off is 2 to 4 seconds. In addition, when you are prompted to choose a Wi-Fi network, please do not choose a 5GHz Wi-Fi network.
Q4. How many lights can I connect?
It depends on the connect limitation of your router. CloudyBay APP don't limit the amount of connecting devices.
Q5. Can I remote control the devices via mobile network?
Yes, even if you are home away, you still can control those devices at home. But you must ensure that those devices are online. This means that those devices are powered on (only turn off via APP, not the physical switch) and the network they are connecting is working properly.
Q6. Can I share the devices with my family?
Yes, you can. Your family need to get CloudyBay APP and sign in. Then you can share one or more devices with him/her to his/her account.
Q7. If I lost internet, can I control the device via APP?
You can not control the device remotely if your internet goes down. If you are at home and your home router still work, you can control it if you enable the Bluetooth, except some functions via cloud server. 
Q8. Do I need to keep the Switch On situation?
Yes, You need to turn on the switch all the time so that you can control it by APP or Voice Control.